ZEISS UVProtect Technology in all clear ZEISS lenses
UV protection is recommended against harmful UV rays up to 400 nm. That's why ZEISS is creating a new standard of care by including full UV protection in all clear ZEISS plastic lenses starting this year.
The UV camera shows what that means: clear ZEISS lenses with UVProtect Technology appear as dark as sunglasses because UV rays are completely blocked by the lens.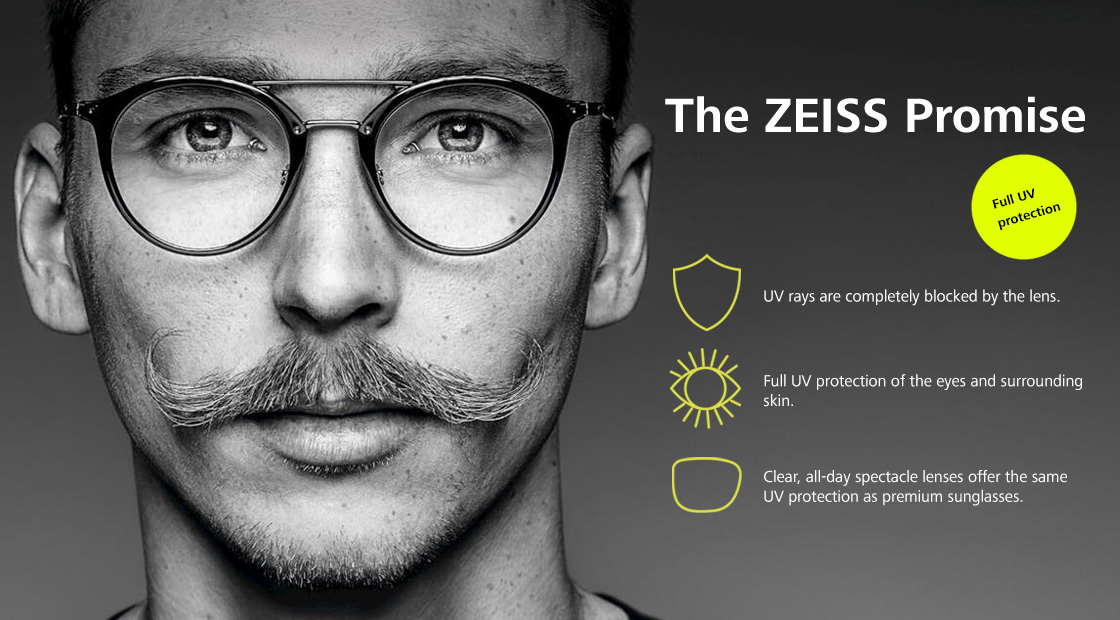 More Info